Photos
---
Here are three photos from Rod's session with Chris Scruggs while they were in Wichita Falls, June 17, 2010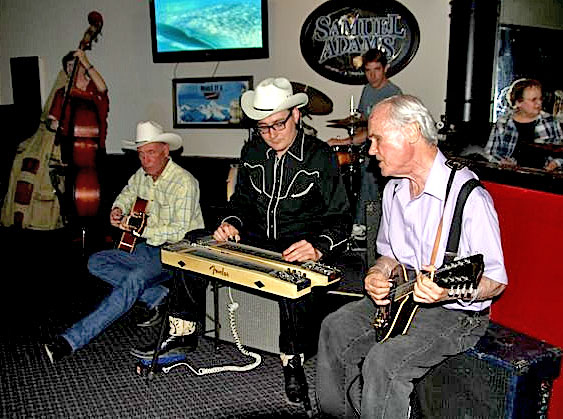 R to L are Rod playing mandolin, Chris Scruggs on pedal steel and and unknown rhythm player and Louise Rowe in background on bass.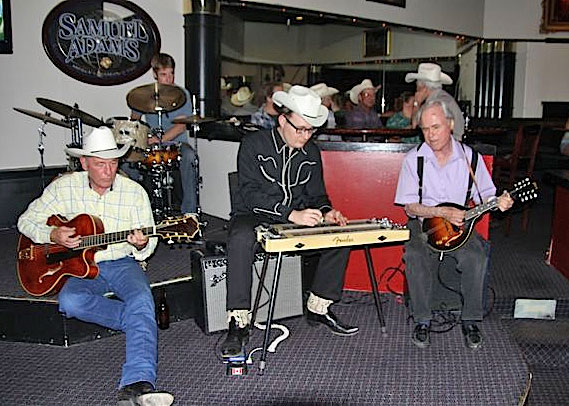 Same as above plus an unknown drummer.

Louise Rowe, the only female ever in Bob Wills Band playing here with
Chris Scruggs and Rod Moag.
---
Rod Moag and Texas Grass with Billy House
at the Overton Bluegrass Festival, June 10, 2006.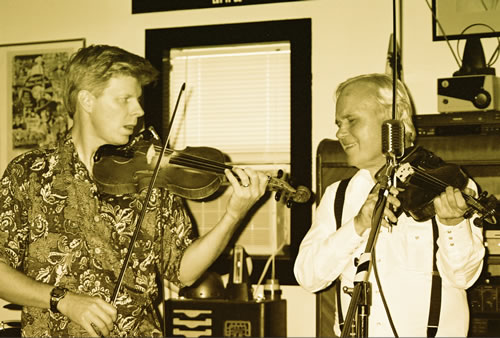 Jon Kempainen with Rod during a jam session, May 2006 at the Cuvie Jam.
Images of Rod Moag and the people he plays with. Click on image to get a bigger picture. Pictures open in a blank window; close window to return to this page.



















Pages: Home | Information | Shows | Show Reviews | Photos
New Albums | Discography, Sounds & Sales | CD Reviews
Geezer Grass | Rod Moag and Texas Grass
All content ©Rod Moag. All Rights Reserved Worldwide.